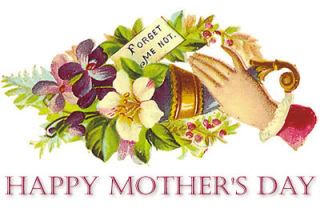 To all ladies out there, all mother, mother in-heart, mother to-be... Happy Mother's Day...

To my lovely mum.. I love u so much...

Thank you for being with me, you have been there when I'm alone, trying to find comfort, giving me the strength to stand up ... Thank you mum... how can I express in words...
Few years ago, I thought I lost my mum... she had stroke... My cousin took her to a nearby clinic with my brother. When it was time to give her medicine, she refused and she sounds so angry... after half an hour, I realised that she's in coma. We took her to Pantai Medical Centre in Melaka. I feel like fainted when the doctor told me that her blood vessel nearly burst and she had to go thru an emergency operation but they cannot do it there since the doctor in-charge is on leave. I had to pull all my strength to be brave when I saw my dad, I knew that my dad loves my mum so much. I tried to find ways for her to get the earliest treatment, my cousin who was working at the hospital made a few calls. The only hospital that can take her at that time was University Malaya Medical Centre. That night, at about 10pm, she was taken to University Malaya Medical Centre with an ambulance.
She was operated the next day and the operation went well. The doctor said that she is one lucky patient, right after being operated, they call out her name and she responsed immediately. A few days in the ICU, that was around 5am, she wanted to drink tea... where on earth could I find tea at this hour. Lucky me the Delifrance was about to open, guess what.. I got tea for her...gosshhhh...lega...

Another incident when I overslept and totally forgot to gave her early breakfast at 3am.. The nurse told me that she was quite dissapointed that I did not turn up, lucky me the nurse comfort her, told her that I might be so tired and overslept. I'm so sorry mum....

A few days later she had another operation. They found out that there was a blood clog. There's only 1% that she can make it. I had cold feet while waiting .... 'Mak, selawat banyak-banyak ye', she told me not to cry... I did not even cry in front of her. I had to be strong...
15 days at University Malaya Hospital.15 days in fasting month. I slept whenever and wherever I had the chance... and now I can sleep well, she's much better now... I just call her..
I LOVE YOU MUM...I will always do...