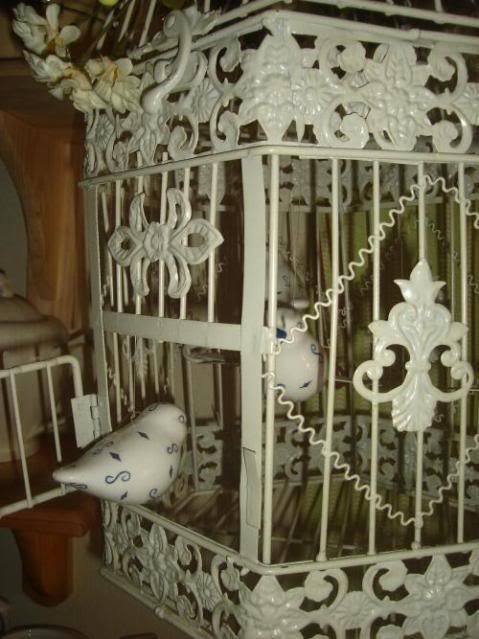 I can't help admire those curves! Chic swirls, fanciful curves, graceful lines... no doubt I have to bring the garden birdcage in my home...see the little blue bird hanging around the cage..
Whether it's my desire to prevent future birds from being trapped or the intriguing architectural lines, these birdcage has captured my attention...I'm searching for a more vintage birdcage to complete my home atmosphere...maybe with some tingling lights will make it more catchy... A nice birdcage stand will definitely give it a new look... or with curtains... yeah.. birdcage with curtains... have you seen that before... that was the old days, where the use the curtains to prevent cold whether at night ... it's replacing the blanket that we use to tug in at night... birds need that too...real birds...
With these cute blue birds... you tugged my heart...sleep tide my dear...