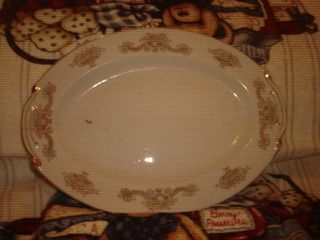 Hello girls and guys.. I've just been to Metrojaya... missed the SALE.. but I'm still stunned with their every corner decor... with Laura Ashley, silverware, teasets... my favourite... but most of all, I've just realize that each type of decor there should be something that shone, stoods up or boost up the corner of each decor.. either you love the silver, glassware, ceramic, with touch of gold lining, it really beautifies your heart ..
In every ceramic item, with a lining gold touch, it's upgrade the level of the dinnerset or teasets.. do you ever wonder why?
It must be that gold have been found accidentally by human ... why is gold was given a high price? Then ages gone, and human kind has adapt it not only as jewellery , girls best friend, well not anymore .. guys wear gold too, there's gold lining in ceramic too...and lucky me I found this Gold Platter in Banting, Selangor...Have you seen the design before, let me know if you have ... I would love to have a set of it...