Good day girls.. guys.. how's your day... mine.. I'm a little bit sleepy, I slept at 2 am .. I did folkart signage for our office coming event this Friday, another two more to go, I'll try to do it tonite ... for now , I'm quite tie-up with decor meetings... we're planning to do.. oppppsss it's a secret until D' day... I'll share with you some of the photos after the event then...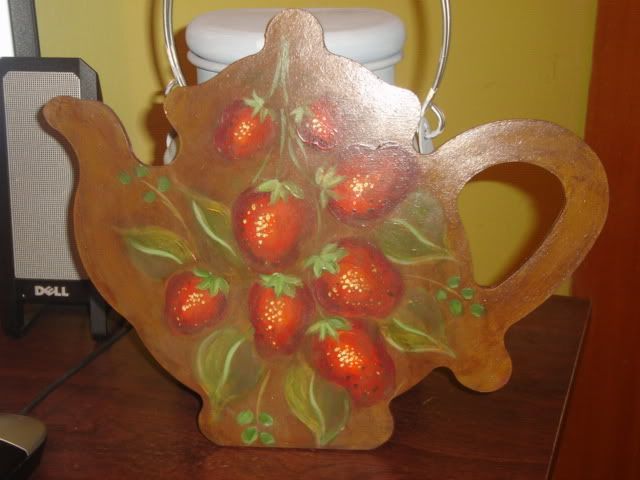 Let's talk about Folkart... or it is also call decorative painting...Any home should have a folkart .. believe it or not, look around your home, did you notice anything with folkart touch... well... if not grab one now...
Here we have another teapot... but this time it's a coaster... see there I tried to get the antique remarks on the folkart, well what do you think....