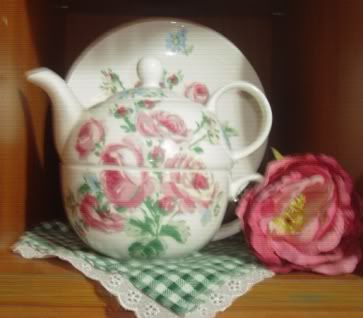 I know you probably have one but I didn't. I really wanted it so much... but it was too expensive that I could just lay my eyes on it while window shopping.
Look at the teapot I found, It's
Laura Ashley
. I got it during a warehouse sale...it's 80% off... I'm so glad finally I got it.. it's now nesting perfectly in my kitchen...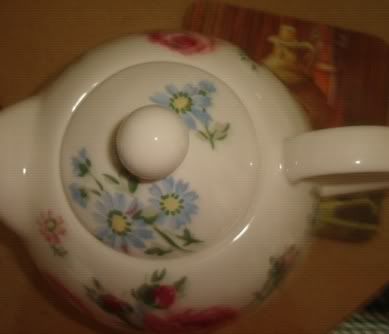 I also bought myself a pair of lovely crochet and a lantern.. I will snap the photos and share it with you... I'll have to figure out how to highlight the lantern..there's too many ideas.. I would like to give it a vintage touch.. I'll crack it this weekend and see what it will turn out to be.. wish me luck...
Hugs ~ Melur