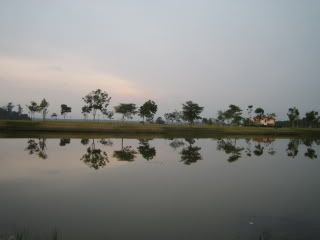 It's been a hactic year end... I've been very busy and not able to update this lovely blog... I've tried to catch-up with all you bloggers... wow such a view... most of you have lots of hunting and hunting... I really do envy you guys ... I did some hunting also during my trip to Bukit Merah... I've wondered around Taiping and Penang... missed Ipoh... I've been dreaming to walk along the alley ... well most of bloggers have done their hunting there.. when can I get the chance... I've to devide my precious time with my hubby... with his fishing activities... one day for hunting period the other goes to fishing... morning for hunting and back to fishing... we have to tolerate to catch-up with our hobbies...
If you're in Penang, please take note that most of the shops are not open on Saturday, and its close on Sunday.. so really plan your trip to Penang... Journey to Penang is not as per few years back, they are signboards and the street names are easily to be seen ... you won't get lost but most of the streets are one way street so you need to make another round if you missed that particular street... Finally after a few strolling down the road,I did bought a Japan blue -white teaset.. beautiful black pink rose, an uncomplete yellow teaset, a red teaset & a few teapots ... Fuuhhhh, what a trip hahhhh... and at the end of the trip,we forgot where we parked our car... pity my hubby ...he has to carry a big and heavy box and Where's the car???... Did we go this way or that dear?... What would you do ? .......
We were at Bukit Merah for 4 days, and We do stop by to any Morning Market that we heard from the locals ... Yes, I do find some vintage and antiques but its so hard to find teapots....
just an old table clock.. and crystal plate... They're nicely pack in the boxes,wondering where can I place it... hmmmm...
I've looking forward for our next trip to Bukit Merah again... Bukit Merah is a very nice relaxing place.. you can never find the nice view, just by watching the sky in the middle of the night, having coffee together with my hubby, we'll just pass by the time... oooppps it's 3am dear... its really romantic just sitting by the lake ... I really miss that feeling... we had our 12 o'clock strike new year at the lake...
How's your new year.... is it happening .. fun.. enjoyable... I do hope it's not too late to wish 'Happy New Year'... may all your hunting make your life a beauty... Don't stop hunting....
See you when I unwrap my boxes from Bukit Merah...
Hugs and Luv~ Melur